Fits4Win
A Windows Suite for viewing and inspecting FITS files from Explorer.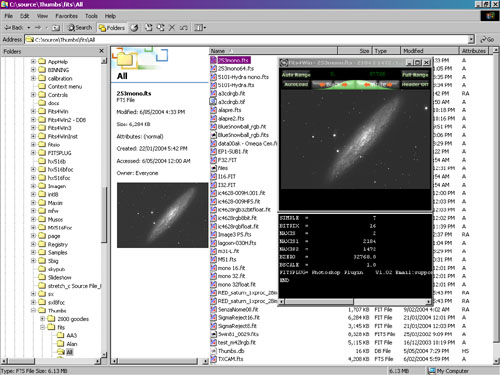 Fits4Win supports 8, 16 and 32-bit integer and floating-point, mono and RGB FITS files
under Windows 2000, XP and 98
Read more in the online document and installation instructions
Note that this is a beta version undergoing testing.
Download the Beta Fits4Win Suite.
Brought to you by AstroShed
and the